Full-Time Cat & Coffee Lovers
We consider ourselves a big family at The Cat Cafe. Apart from taking care and playing with cats, we're all foodies by nature. We don't just brew awesome cups of coffees, we also serve pretty awesome desserts as well. Our menu has been carefully curated, serving only quality coffee and desserts. Our aim is to provide a comfortable environment for our patrons, good food, and healthy cats.
Beyond cats and food, we're a bunch of fun loving folks that enjoy hanging out with our dearest kitties. The cafe is pretty much our second home, and the cats are very much like our extended family.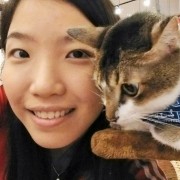 Candice
Big Mummy Cat
Candice, the brainchild of The Cat Cafe. Her main priorities are keeping checks of all the cat's well-being and ensuring they are happy and in good health condition. Creating a safe, educational and comfortable place for all patrons to interact with the lovely ex-shelter/ex-stray cats have been a dream come true for her.
The Cat Cafe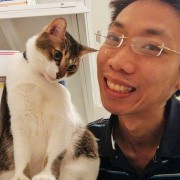 Jefferson
Small Daddy Cat
Jefferson is the Geek in the cafe, in his free time he tinkers with the coffee machine, cafe IT system and even teaches a few selected cats to do some friendly tricks such as High 5.
The Cat Cafe