Love for Cats & Coffee
Our story begins with just 2 people with big hearts, and an immense love for cats. Inspired by other cat cafes overseas, we decided to open our very own to share the joy of spending time with lovely felines. With so many kitties having no homes, it was a win-win situation for us. (also an excuse to adopt a whole bunch of kitties, because why not?)
We now consider ourselves a big family at The Cat Cafe. Apart from taking care and playing with cats, we're all foodies by nature. We don't just brew awesome cups of coffees, we also serve pretty awesome desserts as well. Our menu has been carefully curated, serving only quality coffee and desserts. Our aim is to provide a comfortable environment for our patrons, good food, and healthy cats.
Beyond cats and food, we're a bunch of fun loving folks that enjoy hanging out with our dearest kitties. The cafe is pretty much our second home, and the cats are very much like our extended family.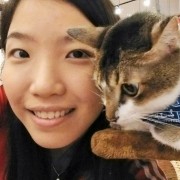 Candice
Big Mummy Cat
Candice, the brainchild of The Cat Cafe. Her main duties are ensuring that the kitties are healthy and happy. Creating a safe, comfortable, interactive place for all patrons to relax and be entertained by the kitties has been a dream come true for her.
The Cat Cafe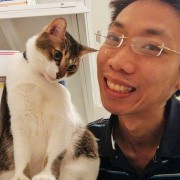 Jefferson
Small Daddy Cat
Jefferson is the chill Geek in the cafe. Often spotted typing away on his laptop in obscure corners of the cafe, one cat on his bag, his main duties are supervising daily operations and also being a human treat dispenser. In his free time he tinkers with the coffee machine, cafe IT system and even teaches a few select cats to do tricks such as "high five".
The Cat Cafe