Designing The Cat Cafe Logo
TheCatCafe was scratching its head to come up with a nice looking logo. Cat Cafe have been popping up all over the globe in 2013 – Paris, London, Hungary, etc. We decide that it is time for Singapore to have its own Cat Cafe too. We decided to call ourselves TheCatCafe as really simply we want to be The Cat Cafe – nothing more, nothing less.
With that name in mind, we got our friend who draw really awesome stuff to come out with our logo. Take a look at the evolution of our logo.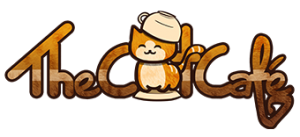 We like to give a shout out here to our awesome artist who did all the hardwork for us without complains. We love you !
http://thecatcafe.sg/wp-content/uploads/2013/04/favicon.png
1781
1765
TheCatCafe
http://thecatcafe.sg/wp-content/uploads/2013/04/SMALL.png
TheCatCafe
2013-12-10 14:07:16
2014-05-03 13:58:51
Designing The Cat Cafe Logo